Cars
5 Tips To Sell Your Car In Brisbane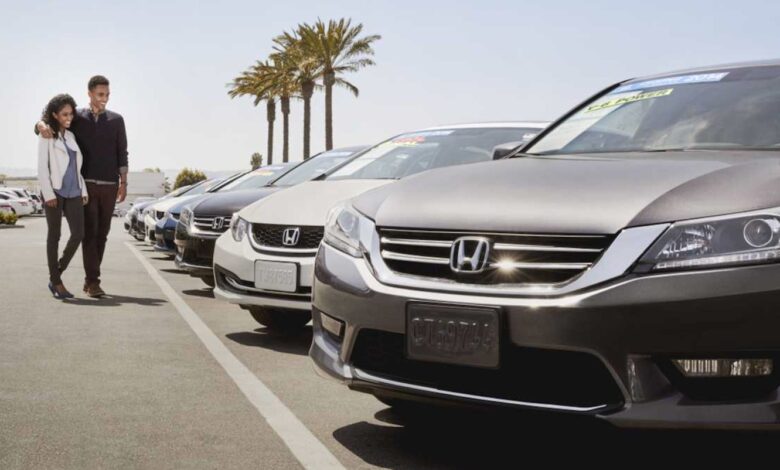 Have you found your dream car and looking forward to sell used cars? You don't need to worry. Selling a car is not rocket science. Anyone with a simple understanding of the process can do it.
32.7% of the people living in Brisbane have access to at least one motor vehicle. Therefore, someone trying to sell used cars in Brisbane for the first time might find it daunting.
Your reason to sell your car can be anything. Maybe it is planning to buy a new dream car to cruise on the roads of Brisbane or a financial emergency for which you need extra money.
So, follow these five tips to sell your used car with ease.
Tip 1: Make Your Car Presentable
As the old saying goes, the first impression is the last impression. No matter how less used your car is and how decorated it is from the inside, buyers will judge it from its overall appearance.
Now that you have to make a sale consider a complete servicing of the car inwardly and outwardly. Even if you're selling your car to a car buying company, they will evaluate your car through its appearance.
Ensure your car is washed, polished, treated for scratches, and the rest of it from the outside. Change seat covers if they are damaged or repair the chambers within if they're clumsy.
A good overall servicing will do the work.
Tip 2: Set A Reasonable Price
The most realistic way to price your car is keeping a price that is neither a loss to you nor a loss to the buyer — a win-win cost.
It is essential that you go through the ads of people who sell used cars in Brisbane. You can also consult a car buying company to guide you regarding the pricing of your vehicle.
Tip 3: Advertising
Advertising is a critical stage of selling your car. Ensure that you click good photographs of your serviced car in the bright light of Brisbane.
Writing a solid sale-worthy copy for your advertisement will be the cherry on the cake. Don't forget to put essential details like car plate number, kilometers driven, mileage, and other technical information. Also, do not forget your contact information so that buyers can contact you. Read more about 3 Incredible Environmental Benefits of Electric Bikes.
Tip 4: Honesty Is The Best Policy
Be honest about your sale, don't try to oversell your used car. The more you try to sell your vehicle through lies, the harder it gets to make a sale.
Think about it, you overhype your car and make a sale. The buyer then realizes that the vehicle he bought was not worth the money he paid. There are many faults, defects, and errors. You'll lose credibility, and maybe the buyer will return your car asking for a refund.
Be realistic, and sell your car as it is.
Tip 5: Keep Your Documents Ready
Documents are vital. Before you put out your car for advertisement, make sure you have all the documents required to make the sale. If you don't have paper proof of owning the vehicle, it becomes illegal, and nobody wants to buy an illegal car.
The readiness of your documents will also be a sigh of relief for the buyer and car buying company. Be a responsible seller.
To Wrap It Up
Follow these quick tips to sell used cars in Brisbane smoothly. Selling a car might take time, so be patient, attend as many calls as possible. Also, offer a test drive to buyers who are interested in buying the car.
You're all set!