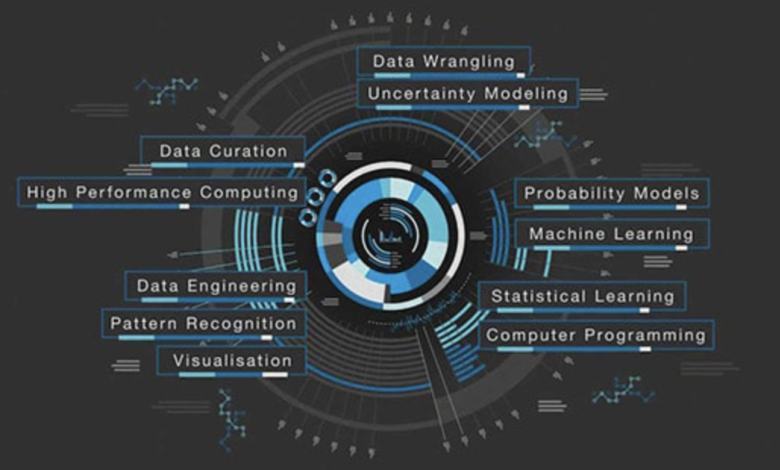 will be turning digital. These accelerating investments are API-based digital platforms and communities. Data science and Machine Learning are becoming the hottest jobs of decades with vast opportunities.
If you are an aspiring data scientist, or you want to make a career in the data science field, it is easy to get overwhelmed by the huge resources available on the internet today. It is easy to take up online classes or online programs related to data science. Various online platforms are offering free and paid online courses. But choosing the right course, to begin with is most difficult. Most of the time, these aspirants spend too much time searching for the right course and platform. Before choosing the right course and platform, you need to understand the programs' insights and conditions (in terms of educational background, flexibility, fees, and course structures).
Choosing the right course
Data science is based on various tools, programming languages, and concepts. So choosing the correct programming language based on your interest will decide your career path. There are various online courses, certification programs, and Master's programs related to data science, such as the online SQL certification program, Machine learning online courses, online python courses, Master's in Data Science, PG programs in Machine Learning, and Artificial Intelligence many more. The syllabus of these courses covers the subjects from scratch, and it will give you a strong foundation in programming, SQL, Python, and machine learning.
Apart from online programs, you can also find various videos and articles that will help you choose the right path in the data science field. So you can choose the best platforms to start your data science journey. Read more about What Is Password Manager for Chrome Browser.
Here are the few famous and good online platforms offering data science courses.
Coursera
edX
Udemy
Udacity
UpGrad
GreatLearning
DataCamp
Kaggle
Criteria for choosing the suitable data science courses
Insights of data science programs
The program covers the basics of learning programs like SQL, R, Python.
It should be a good combination of theory and application.
It should cover hands-on assignments and projects.
Stimulating and personable instructor.
Watch out the rating, excellent ratings – generally greater than or equal to 4.5/5
Top 5 programs for data science
Introduction to Python – Datacamp
This program is an introductory Python course. The program includes Python Basics, Python lists, Functions, and Numpy. The course covers the basics of python, including variables, mathematical operations, list manipulations, and functions. It also covers the basics of a library called Numpy.
SQL for Data Science – Coursera
Learning SQL is essential, and it is advisable to learn to be a master in SQL for data scientists. SQL for Data Science is 4 – a week program that begins with data selection and retrieval with SQL. It covers the operations in SQL, filtering data based on client requirements, and multiple database links.
Machine Learning Fundamentals with Python – Datacamp
Machine Learning is another extensive course. This course involves supervised machine learning, unsupervised machine learning, linear classifiers, and deep learning. A significant advantage of this Datacamp track is that it covers topics like hyperparameter tuning and building pipelines.
Introduction to Data Science in Python — University of Michigan – Coursera
This is one of the top online courses for data science aspirants. The course is offered by one of the top universities in the US, the University of Michigan. The course takes you through python programming, fundamental python programming techniques, lambdas, manipulating CSV files, and using the Numpy library. This program is a total package to learn Python, Numpy, Pandas, and Data cleaning.
Python for Data Science and Machine Learning Bootcamp — Udemy.
This is one of the outstanding online courses with a reasonable price tag. The course explains Python, visualization, and statistical learning concepts for data science projects. The course covers the assignments, and you will learn more on the applied side. The curriculum takes you through the python crash courses, Numpy, Pandas, Machine learning, Recommender Systems, NLP, Big Data and Spark, Neural Nets, and Deep Learning.