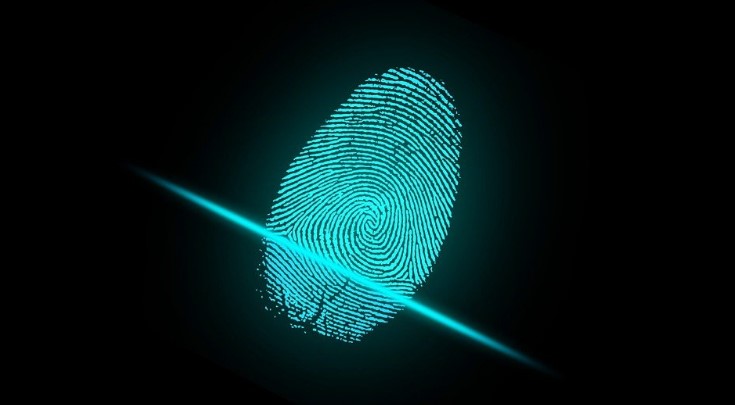 Organizations across the globe are becoming increasingly concerned about business identity theft. Data shows that around 47% of companies worldwide suffered from fraud and identity theft in 2020. The number only seems to be increasing and has no signs of slowing down. With the increased use of the internet and advanced technologies, cybercrime experts find it easy to breach consumer data and carry impersonation attacks on companies to make money or hold them to ransom.
The onus is on businesses to create robust measures to help protect their businesses from identity theft. Many have engaged the help of external identity theft protection services to protect their brands. Companies slowly realize the need for a robust brand protection strategy to succeed in this economic environment. Let's look deeper at business identity theft and consider ways to prevent it.
Business Identity Theft in A Nutshell
Business or corporate identity theft involves an impersonator using the legal name of another business for their material gains. It is the illegal impersonation to sell counterfeit products to customers, involved in ransomware and many other crimes. The victim can be any business entity. From a sole trader to a large corporation, anyone can experience corporate identity theft.
Examples of Identity Theft
Impostors use various tactics to fuel their gains. The first and most common is the use of fake social media accounts. Social media is gaining more popularity each day, and companies use the medium for marketing their products and attracting potential clientele. Such a platform helps impostors to use the name, images, logos, and any other identifiable information for illicit purposes. It might take a while to detect such accounts. Therefore, you need a comprehensive strategy to monitor and remove such accounts.
Another common business identity theft is the use of look-alike websites. Impostors will copy your website's entire design and make it look legit. Unaware customers might be inclined to purchase products from such websites as they'll advertise them at eye-catching prices. Once they provide their credit card information, fraudsters can use them for fraudulent purposes. Customers are often lured to such websites through aggressive email marketing or social media.
Aggressive marketing leads us to phishing emails, a common scam that fraudsters use to deceive customers. Impostors can send phishing emails with a company's branding and logo to the firm's employees, asking for confidential information. Unaware employees can accidentally give such sensitive information, which can be used for illegal financial frauds. A financial fraud monitoring service can help your company prevent such financial abuse. Read more about Tips for General Security on the network.
Cybercrime specialists can also steal your business name and logo and get a trademark registered. This leads to possible ransomware and may end up paying lots of money to get your business name back.
Identity Theft Impact
The impact of identity theft can be significant to businesses of all stature and sizes. First, it can severely harm your business reputation. You might have spent a lot of time and resources to build a brand name and reputation. It is one of the most important assets of your company. Identity theft can alter the public perception of your company and steer it towards negativity. It will break the trust of your customers that you'd have built through hard work and determination.
Customers may buy products from imposter websites, which are substandard and of low quality. Unaware that they are buying copies, they'll blame your business for any negative experience and may decide to switch to your competitor for their needs.
Loss of customers results in significant loss to your revenue streams. Small businesses are heavily reliant on regular cashflows as they don't have unlimited financial reserves. Loss of revenue means that you can't pay your employers, partners, and suppliers on time. Such instances have a spiral effect on the company, as you'd have to take stringent measures to save your business. Regular loss of customers and revenue may end up shutting the doors of your business.
Preventing Identity Theft
There is no single way of protecting your business from identity theft. You need an offensive approach in tackling such impostors that are out there to ruin your business. One of the ways to protect yourself from identity theft is to go paperless. Use electronic bank statements instead of paper ones and get those statements password-protected that can only be accessible by yourself.
Shred of important documents of use, so critical information can't be accessed via the garbage bin. Install firewalls, anti-virus, and anti-malware software on your company's workstations. Moreover, educate your employees regarding phishing email scams and tell them not to share confidential data through external sources.
In saying that, the best way to protect your business is to enlist the help of a brand protection service that can help you devise effective identity protection strategies. Companies such as Onsist have significant expertise in executive protection services that can keep the bad boys out of your business.
The company has more than 10 years of operational experience and have provided their robust services to more than 700 clients across the globe. They go above and beyond in providing a customized strategy for their customers. Their services are not limited to identity protection, as they also specialize in providing copyright protection services, anti-counterfeiting services, dark web monitoring services, data breach monitoring services, and more. You can visit their website to learn more about their services or contact them for further information.
About The Author
Luke is a brand protection expert affiliated with Onsist. He has significant experience providing impersonation removal services, Identity Theft Protection Services, anti-piracy services, trademark monitoring solutions, and more. Having worked with some of the top brand protection companies across the globe, he has helped his clientele build effective strategies to thwart unwanted advances of cybercrime specialists.
He likes to write about various aspects of corporate identity theft, dark web monitoring, deep web monitoring, business intelligence threats, DMCA takedowns, and much more in his free time.