Fashion
Complete Guide about Photo Booth for Business Startup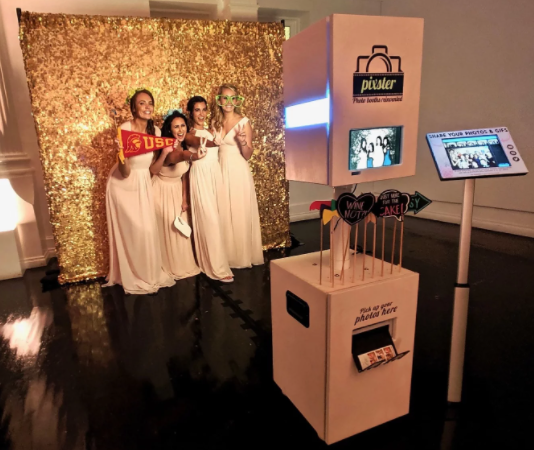 Welcome to another informational write-up of the magic moment photo booth. In this blurb, I'm going to show you how you can start an affordable business photo booth.
Cloee is one of the easiest booths to start your business with, it has a ring light in this booth and LED lights that surround it. The screen is placed right in the middle and the webcam up at the top so that you know it's super easy to use and guests will love it. The way its super easy is because it literally comes in two pieces on the bottom plate and then there are little knobs that fold back and you put it in this case and it's super easy to use.
You can set up within just 10 minutes and boom you're ready to go. One of its benefits is that you don't need anyone's help; you can do it by yourself.
How can you do this by yourself?
You can hire somebody, you can do something whatever a 15-16 17-year-old person can do. I mean if they can do it you can also do it. So, to take it apart and to put it back together at an event takes about 10 to 15 minutes super quick and super easy.
So, when guests take a picture using these photo booths, a screen will pop up for them to put their number or their email but if you want to upcharge you can also get the printer with it for a price of 57.50 whether you want printers or text we got the booth for you but don't get scared with that price because we also offer to finance when you finance you can get as low as 200 to 300 monthly and you can start your own portable business.
Therefore, if you're looking for a quote go to the website at the magic moment photo booth and fill out the form and then we'll give you a call. In this way, we can get you started with your photo booth business. So, if you want to have a great experience for your guests and want them to have so much fun I suggest you buy these props off the photo booth.
Photo Booth Rental
We could perform the services of photo booth rental according to what the client wanted in a timely fashion and not create too much chaos or too much stress. Once you get the signed agreement of the rental document from our manager. It makes things so much easier, it helps you organize better and prepare ahead of time. It helps you get that payment ahead of time and it helps to set that expectation.
The official team will provide you with extra support that will help you to answer a lot of the customer's questions that they might have. So, it just saves time through and if you don't have a contract there are websites that you can get one drawn up and if you are already a PPI family member remember that you have access to this contract and so if you are having issues logging in to get access to this let us know to send us an email and we'll take care of you.
We have many photo booth rentals available like a social photo booth, Gif booth, and 360 photo booth, etc. If you're looking to buy one to start your business contact at magicmomentphotobooth.com and hit a quote fill out the form.
I hope this was helpful and if you have any other questions or any other suggestions for our next photo booth main course, please leave it in the comments below and let me know if any of this was helpful. I hope that you guys are staying safe and healthy and we'll talk to you.