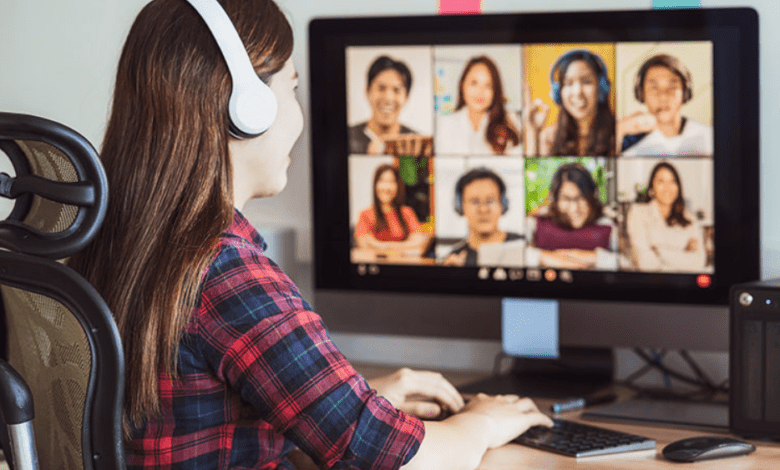 Studying and working from home is the new normal.
The Corona-virus or Covid-19, that firstly initiated from China, Wuhan on the 5th of January 2019, was a horrendous catastrophe which affected more than 36.4 million people across the globe and over three hundred and seventeen thousand people in Pakistan. It is an inciting panic for a lot of reasons. The virus has no vaccine and no immunity, hence it can happen to anyone and anywhere.
Due to the increasing number of cases, a lock-down was enforced upon the world. A shutdown to be more specific. Every country had to undergo it, and Pakistan was no exception too.
Places that involved public gatherings, crowds and congregation were all closed because of the health and safety risks. From workplaces, to leisure clubs, from shopping areas to educational institutes, everything was under a strict lock-down.
Who Mostly Got Affected?
Corona-virus or Covid-19 affected different people in different ways. For some, it became calamitous and for some it became mentally devastating. From children to adults, it didn't spare anyone. Even people with more than an average immunity system became its victim. However, the number of cases of the children below the age of eighteen were slightly less to be reported than of adults. The situation for the adults was a little tougher because of the per-existing health issues which acted as a trigger and an unsolicited exposure to this perilous newly found disease.
Temporary Shutdown of the Schools
Keeping all the circumstances in notice, during mid-march all the schooling systems were made disabled to prevent the further spread of corona-virus, which disrupted the learning of more than 40 million students. The education access was taken away from almost all the students of the country and the ones who suffered the most were the girls who lived in under-privileged and remote areas.
Foreign Aid (United States)
Pakistan, in the mid of May received a grant of a total of $20billion so that their capacity can be increased of fighting back with the pandemic economically.  However, most of it was to be allocated to the education sector and particularly in helping the children who lived in deserted areas with little or no access to the technology.
"GPE funding for Pakistan is essential to ensure children's safety, especially the most vulnerable, and to ensure learning continuity during the pandemic. It is also the first part of a development partners' package to support Pakistan to Respond, Recover, and Rebuild a better education system"
–Illango Patchamuthu, World Bank Country Director for Pakistan
Through GPE grant, it was expected to make technology available for people who lived in remote areas, especially the students and the teachers. It was likely to benefit more than eleven million people or the most vulnerable people to this pandemic. Due to this grant, equity was promoted in education by introducing new mediums of accessing education which is distance learning or in more simpler words online classes for the ones who have access to the technology and home- schooling programs for those who don't have access to it.
Reopening of Public Places
In the second week of August, after six intense months of uncertainty and unpredictability, the government decided to reopen a few places that included work-stations and a few markets. This was done after witnessing a huge decrease in the daily number of cases reported. Right after one month, schools and educational institutes were made open too but the SOP's were declared mandatory to be followed. Strict actions were to be taken against the violators of the covid-19 SOP's.
What is Currently Happening?
After six months, in the midst of September, a smooth and a safe return to the school was promoted. Government is trying to bring the education back to how it was, but it isn't that easy to get people back on the track as they were before the lock-down.
Constant efforts are being made so that the learning gap that has come because of the lock-down, can be filled. Students have also been granted relief and lesser burden of education because of the covid-19 effect on the mental health. They are being allowed to take help from different sources like assignment help in Pakistan or similar, to complete their projects, as well as the time limit is also not being enforced onto them too.
Conclusion
Even to this date, after so many months daily visits to the educational institutions and workplaces are still not being promoted and public gatherings are being avoided as much as they can be. For the students, some classes are being taken in the institutions whereas most of them are still conducted online and the employees either have different shifts or alternative working day pattern.
Maybe, studying and working from home is the new normal.