Technology
How can I make the most of my Google Business profile?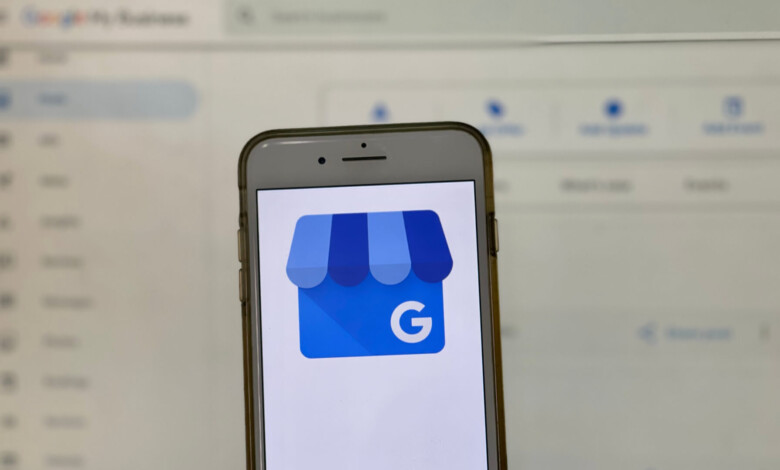 Your Google Business profile or your Google listing is not just a place that keeps basic information about your business. It's much more than that. When done right and updated consistently, this can prove to be one of the best ways, if not the best, to up your Google search rankings and potentially boost your sales.
Now is a good time to leverage local SEO for your business and what better way to do so than claim your Google business listing, keep it updated, and in general, make the best use of it? On top of all this, Google would love you if you keep your listing optimised as well.
Here's how you benefit from Google My Business
There are several. We list a few here:
You can display and index all the information about your business that might be useful to your prospective customers
You create an avenue for your potential customers to interact with you and get to know your business better
You can build your online reputation when your visitors, buyers or customers post reviews about your business that future prospects can check
You can make your business's online presence more 'real' and 'human' when your customers post their own photos, videos, or other content about your business on your listing
You can get deeper insights into the different ways through which your customers are visiting your website
Ways you can make the most of your Google My Business profile
1.   Claim your business listing
Did you know? 50% of customers who did a local search on their smartphone paid a visit to the store within one day. This data should be more than enough to put the idea across that claiming your Google Business listing can be one of the best decisions you ever make for your business. You can start with that here.
That said, claiming your listing is just the first step towards making the most of your Google Business profile. You can follow the steps here for doing it. The next essential step, of course after updating all the relevant information about your business to your listing is to optimise it.
2.   Don't stuff your listing with keywords
In the process of optimising your listing, we strongly advise you against stuffing it with keywords. This can definitely be tempting at first but it can be detrimental for your business and its online presence in the long run. You might want to know that effective 2016, Google specifically removed the option of editing GMB descriptions and instead rolled out attributes so that the listing could be more useful and accurate.
3.   Include the category and attributes of your business
Although the business category that you mention for your business is quite specific, attributes provide more clarity on what your business is all about.
For example, your business category will only convey that your business is a hotel. However, your prospective customers would have questions, such as if your hotel offers complimentary breakfast, whether you have a parking facility, and if you offer free WiFi. Attributes cover things like these.
4.   Add multimedia to your listing
Whatever you've done till now is still not enough. Because up until now you've added text. What about pictures? Just like your social media account or profile can stand out if you put up an interesting or unique profile picture, the same way it can happen for your business with its Google listing as well. Now it's time to personalise.
The very first thing that anyone would notice when they visit your Google Business profile is, of course, the profile picture. Moreover, you absolutely have no reason to stop at that.
Leverage the freedom of posting as many photos as you like of your business and show off your key highlights! Google says that businesses that have photos on their Google Business listings not only get 42% more requests for directions on Google Maps but also enjoy 35% more clicks through to their websites than the ones with no photos.
Now, when it comes to making your GMB listing visually appealing, you're not just restricted to adding photos! Make the most use of the option of adding videos. You can also keep a great click by a customer in your highlights or your profile picture itself. You can access the photos that your customers share through the option of "Photos tagged of your business".
5.   Seek reviews and reply to them
When it comes to building trust for your brand as well as increasing its sales, there simply can't be a better as well as cost-effective way than genuine reviews. While a lot of businesses actively try to stay away from reviews, Google itself strongly recommends it.
91 percent of consumers read online reviews on a regular or occasional basis, and 84 percent trust them as much as friends or peers. It goes without saying that reviews have the power to steer your customers towards or away from your business.
While good reviews can directly impact your brand's sales or conversation rate, bad reviews present the opportunity to do so. That said, a review is a two-way street. A customer is happy with your service and has rated you 5 stars? Great! Don't just reply with a "thanks" and think your job is done. This might even be worse than no reply at all. Thank them earnestly and welcome them for a visit again. After all, they put in the effort to spend their time in making your brand value better with nothing promised in return.
A customer is unhappy with your service and has rated you 1 star? Don't fret and shy away from addressing it. This might be a great opportunity for you to show other customers how you deal with a negative review and how much you care about your customers' satisfaction and happiness. Acknowledge their experience and ask them what you can do to make it better.
Conclusion
We hope that this article could be of some help in giving you an insight into how you can make the most of your Google Business listing. Remember, think from your customer's perspective and implement ways to make their experience great, and you'll be halfway there!