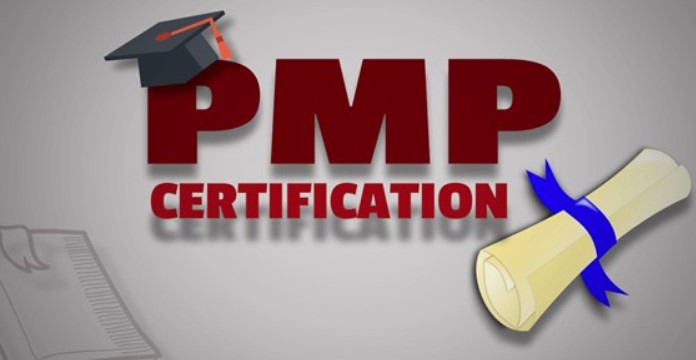 No matter how good the team or how efficient the methodology is, if we're not solving the right problem, the project fails. –Woody Williams
Indeed, bringing a project to successful completion is not an easy task. Moreover, if you don't follow project management best practices, you are more likely to meet failure. Project management is more of a vision; we create project goals and targets and then chalk out a way to achieve them. In other words, the initial picture that we have of a project and its scope is just that, a vision. Project management is not a skill that people are born with, and you can't succeed in it from day one. The management of projects, people, time, and tasks comes naturally with experience. Apart from experience, one can take project management training online to gain relevant skills and become a seasoned project manager.
When we talk about project management, it is imperative to come across Project Management Professional or PMP certification. Administered by the world-renowned Project Management Institute (PMI), the PMP certification is a highly valued credential among companies across the globe. It demonstrates your ability to handle all the five phases of project management  – initiation, planning, executing, monitoring and control, and closure. Now including Agile,  predictive, and hybrid approaches, the PMP certification validates your project leadership experience and knowledge in any way of working.
Let us know whether PMP certification is really worth your time and effort through this article.
Is the PMP Certification Worth it?
Of course! The PMP certification is quite beneficial for your career.
Discussed below are some of the top reasons why we are saying it so confidently.
Do you want to demonstrate your project management skills?
Well, PMP certification is probably the best credential on your resume that showcases your project management skills. It means you can speak the global language of project management and bring in the best practices for the projects assigned to you. You can take up responsibilities and clearly understand how to manage the three constraints of a project – time, scope, and cost. As such, organizations will have more trust in you.
Do you want to improve your salary prospects?
The PMP certification is a one-step solution if you want to earn high salaries in a managerial role. It takes a lot of experience to demonstrate your expertise in project management, but a PMP certification can do that for you and increase your credibility. This, in turn, improves your salary prospects. According to PMI, PMP certification holders earn around 25% higher salaries than non-certified managers in the US. The figure stood at an impressive $123,314 in 2019 itself for certified professionals. Read more about Why Take Cisco 350-601 Exam Dumps Questions to Get Certified.
Do you want to increase your networking opportunities?
When people apply for a PMP certification, they usually apply for a PMI membership. Now, if you succeed in achieving the PMP certification, you get access to a number of resources offered by PMI. You will be able to attend important seminars, events, and more to upgrade your knowledge of project management. By connecting with like-minded peers through such events, people can increase their networking and explore different career opportunities available.
Do you wish to get promoted?
There is some point in your career where there is quite limited growth. So, you can earn a PMP  certification to get promoted. This credential is trusted by organizations, and they will become aware of your seriousness towards project management. Ultimately, they will recognize your skills and promote you to more ambitious designations. All you need to do is apply the skills gained through PMP and show its impact on a  project.
Are you open to working in a different industry?
Project management isn't just limited to the IT industry; it is equally important in construction, banking and finance, retail, eCommerce, communication, engineering, and other business verticals. So, if you want to explore your skills in some other domain, then a PMP certification can help you make a switch. As PMI mentions, you can virtually work in any industry with this credential. Moreover, you can open the doors to job opportunities available globally as PMP has a presence in over 200 countries.
Apply for the PMP Certification Today!
If the answers to the above questions are yes, then PMP certification is definitely worth your time and effort. A successful career awaits you if you have no second thoughts about adding this credential to your resume. When you are ready to apply, ensure that you meet the eligibility criteria – a four-year degree, 36 months leading projects, and 35 hours of project management formal training. If you fulfill all of them, you need to take a rigorous PMP exam consisting of 180 questions to be solved in 4 hours. The questions are based on three domains primarily – business environment, people, and processes.
As mentioned, 35 hours of project management training is required before you can take the PMP exam. So, find out an authorized training provider of PMI and enroll in a PMP prep training course. You will get all the course materials and other resources at once and get a chance to learn from instructors who are PMP certified themselves. In the end, you will have a flourishing career in project management.