Technology
Online Courses Than Can Help You Improve Your Social Media Marketing Skills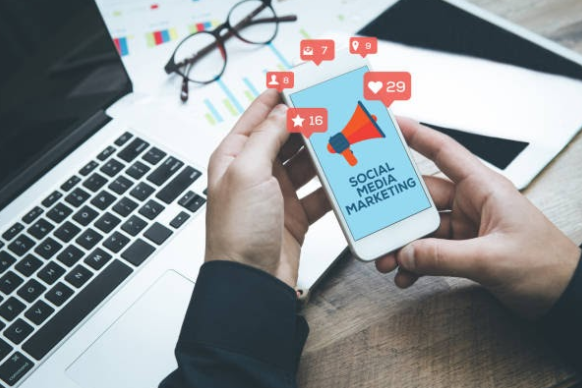 Are you big into new trends and ways to become relevant in today's digital world? While it is true that there are a lot of talented people and valuable companies out there, sometimes all they need is to get a suitable space to promote their solutions, and the perfect way to do that nowadays is undoubtedly through social media marketing. If you are interested in helping grow companies or people in our current age, you definitely need to boost your marketing techniques. Mastering these skills is usually not something that happens naturally nor is it easy for everyone. 
A suitable way to improve your social marketing abilities
Fortunately, noticing that you need to get better at digital advertising does not mean that you need to stay behind other marketing specialists. Actually, you can start boosting your sales potential today, as there are some courses available that can be exactly what you need to learn about social media marketing, and you can even use those skills to help grow your own business, along with a qualified specialist. If this sounds interesting, you can try the following options that we have compiled for you.
1. Fundamentals of Digital Marketing, Social Media, and E-Commerce
If you are serious about social media marketing, this comprehensive course might be a great idea. Plus, you can add the completion of this online training to your CV, as it is offered by the Wharton University of Pennsylvania, making it a very reliable source to learn from. Whether you are a business owner or are interested in adding this knowledge to your skillset, the classes are designed for you to get detailed and functional knowledge.
2. The Strategy of Content Marketing
This is a great suggestion for anyone who is eager to learn but is looking for a budget-friendly option. This course is being offered by the University of California, Davis and provides you with the freedom to enroll at no cost, plus you are eligible to receive financial aid to pay for the certificate. Once you are done with all the material and assignments, you can easily add your certificate on LinkedIn or print it. Many people love the content and there are more than 200k users enrolled for the next course.
3. Fundamentals of Digital Marketing
An option that many people from all over the world have taken when it comes to social media marketing, is Fundamentals of Digital Marketing, which you can take for free and is offered by the giant Google. This course will definitely add points to your marketing CV, just keep in mind that it is designed for beginners.
4. Social Media Marketing Masterclass
If you have enough budget to finance a comprehensive course, it might be a good idea to enroll in this one offered by Udemy. You will have the option to read the subtitles in Spanish, French, and other languages. Plus, you will get valuable insight about strategies to build a virtual community in your social media account, among other essential things related to blogs, podcasts, videos, etc.