Home Improvement
Best Hacks to Make Your PG Room in Hyderabad Look and Feel Bigger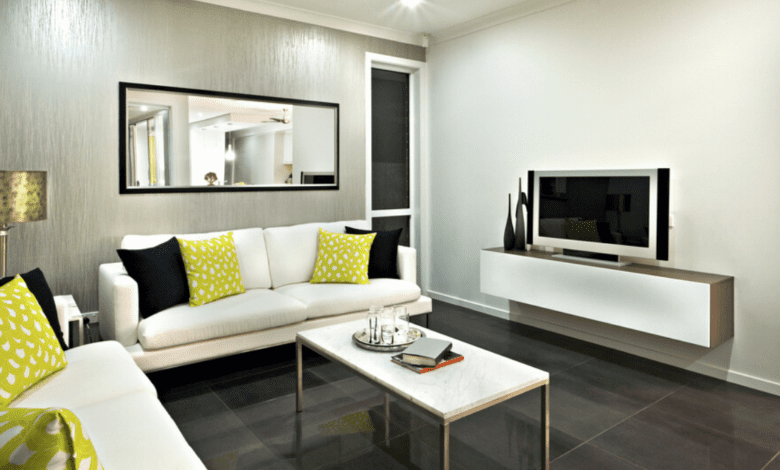 If you've ever tried to jam a plug into the wrong socket, you probably know what moving into a PG feels like. It's strange to think about how you can fit your entire life into the tiny space that your new room provides. Especially since you've moved to Hyderabad with big ambition and even bigger dreams. The square foot area of your room in a women's PG in Gachibowli just doesn't look like it can match up to the life you'd pictured for yourself. But don't worry, living in a small space can actually be a blessing in disguise, since you'll have a lot less to clean and maintain. Of course, that doesn't mean you should feel constrained and cramped. That's why we're bringing you some expert hacks on how to make your small room look and feel bigger. These tips won't just give the illusion of space, they'll help you improve the quality of your room and feel a lot more comfortable. So, try them out.
Lights:
It's obvious that darkness is going to make your room seem a lot more cramped and dingy than it really is. That's why good lighting is so important. A brightly lit room will feel open and inviting and help you make the most of the space you have. If you have access to natural light or broad windows, that's even better. Sunshine and cross ventilation will not just make your room feel bigger, it'll also help clear your mind and make you feel fresh. Because a cramped space can lead to a cramped mind and that's the last thing you deserve. So throw open your doors and windows and let in the light.
Mirrors:
Take a leaf out of Justin Timberlake's book and rely on mirrors. They have a really convenient illusory effect on making your PG room look larger, while simultaneously providing a practical use. A great trick is to place a full-length mirror behind your door, space you wouldn't normally use. Not only will that help you maximize the limited floor and wall space you're working with, but it'll also lead to making your room seem twice as big as it really is. Plus it's a great way for you to actually get the full-length shot for your mirror selfies. Give it a try and see for yourself. Read more about minimalist wall art.
Open layout:
Clutter = cramped. Having a clean room will calm your mind and make your space seem a lot bigger. But it's not just your belongings that could be taking up space in your room. The layout of your furniture could be crowding up your area. So, try to rearrange your desk and bed in such a way that you have an open layout. Pushing your bed up against the wall will free up a lot of floor space at the centre of your room. Similarly, setting your desk up against a window will give you the advantage of clearing space and also providing more light in your work area. Having an open layout and a clear walkway will make your room seem a lot bigger. And now you have a space to do yoga, exercise or have a midnight dance party!
Plants:
There's nothing as spacious as nature. So, it makes sense that having a few plants in your room can make it seem bigger. They also have the added benefit of adding a pop of colour to your space, and purifying the air in your room. In fact, there's really no disadvantage to having a few plants in your room. There are several indoor plants that are pretty low maintenance even if you don't have a great track record with bringing out the watering can. You'll even find that having plants around can have a positive effect on your mood. This is a hack you should try no matter the size of your room.
Try minimalism:
Having a small space to work with is a good opportunity to switch up your lifestyle. And if you were lamenting the cost of hiring packers and movers in Hyderabad to shift all your belongings into your PG, you'll probably like this tip. Your small room can give you the push to try out minimalism. This is a lifestyle that involves limiting your possession to only what you really need. This is also a great way to perform a 'cleanse' on your belongings. Think about all the clothes in your closet. Do you really need all of them? Especially when they're going to take up so much room in your PG. A minimalist lifestyle will leave you a lot more space to work with, and can be a great first step towards more sustainable living. Don't think you have to throw out everything you don't need, you could donate them to someone in need, or even sell them on a platform like eBay or OLX for some extra cash.
So, those are our top hacks to make your PG room in Hyderabad look and feel a lot bigger. Make sure you try one or more of them out and you'll be surprised at what a difference it makes.