Education
The Best Classroom Labels for Organized Teachers in 2021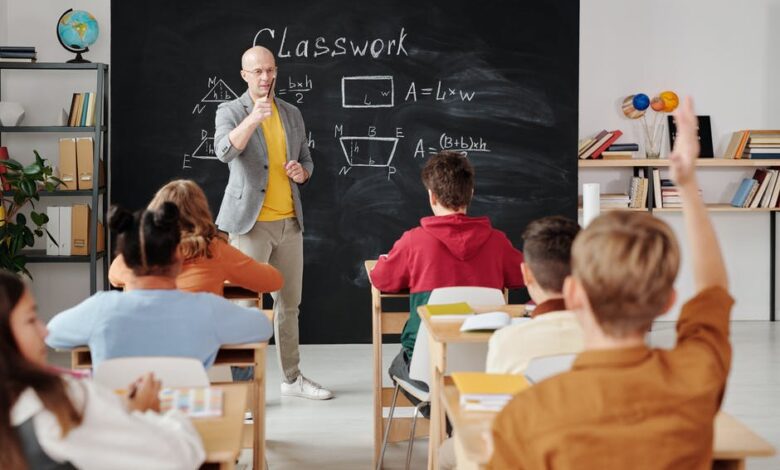 On average, teachers work over fifty hours every week. Of course, most of their working hours are spent instructing students, but they also use hours of their time to plan lessons, grade papers, coordinate with parents, and clean up their classrooms. 
Since teachers have so much to do, they look for practical ways to save time and stay organized. One way to do so is by using classroom labels!
Why are they so valuable? And how can you implement labels for classrooms? Find out in this post!
Benefits of Classroom Organization Labels
If you are new to the classroom, you may wonder why many teachers like to use organization classroom labels. For one thing, tags help your students locate important objects and materials. And, this will make clean up a lot easier for everyone.
Besides keeping your space tidy, labeling objects can expose young readers to new words and help them remember how to spell the names of the things they frequently use.
Moreover, foreign language teachers find that class labels help their students retain important vocabulary words.
The best thing is that many websites offer free label templates, so all you need to do is print them out. Let's take a look at some of the best styles!
Days of the Week Labels for Materials
Some teachers like to have a bin for each day of the week to store their lesson plans and the materials they'll use. If you want to get creative with your organizational system, you can use a different colored bin each day and place rainbow-themed labels on them.
Art and Craft Supplies Labels
A few weeks into the school year, you might notice that your materials are starting to get messy. One solution is labeling all your bins to let your young students know where to put things back. And, if your students can't read yet, choose class labels with pictures to ensure everyone understands.
Book Bin Labels 
Book bin labels are great for students who are learning to read. Teachers can place books in bins according to reading levels or subject to make it easier for students to find something to read.
And, when students finish their book, you can place labels on return bins, so they don't get lost or put back in the wrong spot.
Name Tag Labels
If your class has cubbies for backpacks or books, you can label them with your students' names. Since even kindergarteners know how to spell their names, they can keep their belongings separate.
Pencil Cup Labels
Many teachers have sharpened pencils available for their students to use in class. To keep them separate from those needing sharpening, you can use two bins and place cute labels outside. Not only will this system keep things tidy, but it will prevent your students from getting up to sharpen their pencils every few minutes.
Stay Organized All Year with Classroom Labels
Without a doubt, classroom labels are a great way to stay organized and keep your class running smoothly. Moreover, many teacher labels come in cute designs that will make your classroom friendlier. So, don't delay and start browsing the web for labels!
If you enjoyed this article, be sure to view more of our posts for teachers!