Gaming
The Top 5 Tactical Gear Kits for Airsoft in 2022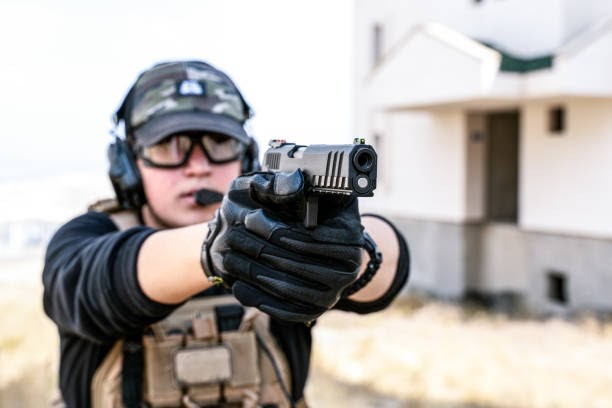 When looking for the best tactical gear for your entertainment, the long list of available options may make it hard for you to choose whatever suits you. The first rule of thumb when looking is to make sure that you are getting high-quality protection gear. Those that are breathable, superbly designed, and durable can make better choices. Moreover, you should look at the price and also the storage capacity of the tactical vest.
You have to ensure that you have a properly fitted full-face mask and protective eyewear because, without that, you will not be allowed to get into most fields that are available. The tactical vest is another important piece of wear that you should have
The top Airsoft tactical gear kits
Here are the 5 best tactical gear kits for urban Airsoft that you can buy in 2022.
Lancer Tactical Cross Draw Tactical Vest
With this tactical vest, you get amazing features at a fantastic price. The vest is made of high-quality polyester which is both breathable and durable. Some pouches can handle the pistol magazines and well-constructed webbing on the bag helps to add more pouches. Also, included is a tactical belt that you can use when using your gun?
Condor M.O.L.L.E. Modular Chest Rig
This is an excellent design for airsofters, thanks to its breathable and lightweight material. The extra webbing and the extra pouches that are available make this product one of the top choices for those who want something functional, secure, and attractive. Can be adjusted to fit anyone and the strong strap cannot be cut. Carry whatever you want with enough space that is offered.
Condor 7 Pocket Tactical Chest Rig
With Condor 7, you have a tactical vest that offers an adjustable fit, two large-sized utility pouches, and three large pouches which can hold two magazines each. The internal pocket is large enough and you can use it to fit a map that you may have or anything else that is of importance. This chest rig is a perfect choice for anyone who is looking for low-cost tactical protective gear. You will find it to be an amazing choice for storage.
Firepower JPC Plate Carrier
The Firepower JPC Plate carrier fits every body type and offers a fantastic protection rig. It's light in weight and can be used with relative ease while you are playing your games outdoors. The extra storage space is among the amazing features that you can expect from this incredible tactical best. When looking for something practical and easy to use, you can buy this vest at a great price.
UTG 10 Piece Complete Kit Rig
If you are among those who would like to take airsoft to new heights, UTG tactical best offers a variety of features that can serve you well. There are pouches for your GPS or phone, another pouch where you can store your flashlight, and a utility pouch. Others are heavy-duty belts and leg holsters among others.
Wrap Up
While the first reason for the existence of the above tactical vests is to protect your torso, it also provides a means of storage. The above options are perfectly designed, beautiful, and can offer you the protection that you need.