Health
What Is The Best Way To Help Someone Get Into Rehab?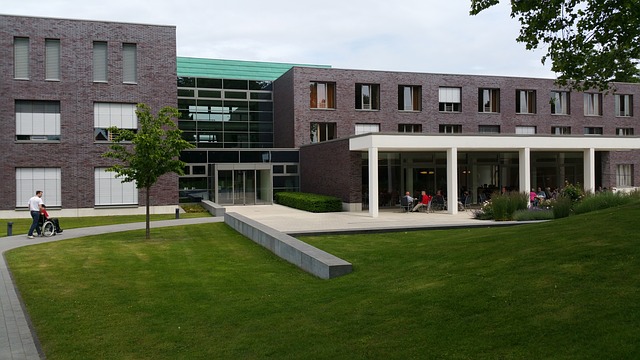 Is your loved one facing an addiction problem? Are you looking for ways of convincing them to enter a rehabilitation program? There are a few steps you must take to achieve your goal. Sober living homes can be the best place for alcoholics to recover from their addiction and make a successful comeback to normal life. 
Before you start taking steps of convincing your loved one to join rehab, start looking online for 'sober living near me' to locate a good sober house. You can even visit the place to check out the facilities and processes before you communicate with the affected individual and convince the person to give up the addiction and get into rehab.  
Know the Best Approach to the Problem
Before you talk to a loved one, it is advisable to know what causes addiction and how to initiate the conversation around the subject. Do some research on what are the causes of addiction and the treatment methods generally used to help people come out of the misery of addiction. When you have a fair idea of how it happens, you will be able to converse more convincingly and forcefully with your loved one about giving up and joining rehab. You will be able to explain why getting treated is necessary and how starting early can be beneficial for their health.
There are various rehab options available, such as inpatient care and aftercare therapy, but they are recommended based on individual cases, the time since they have been using the drug or consuming alcohol, and the risk of relapse. Understanding how the rehab system works can help in making the right rehab decision for your loved one.
Seek Support of the Family
Before you make an intervention, make sure you have the support of the family of the person. It is important to get the family involved in the process of convincing the person to agree to the rehab. Also, share with them the details of the research you had done visiting halfway houses so that they know you are really serious about the issue.
You can consider bringing together a group of people experienced in such matters. The intervention of a specialist group can help make good progress in your efforts to bring your loved one to the rehab center. When a group of people makes a concerted effort, the chances of success of achieving the goal can improve dramatically.
Keep Emotions Under Control
Never let your feelings and emotions come in the way of confronting a loved one about their addiction habits. This is easier said than done as many emotions may force their way up. However, letting these emotions overrule logical thinking can prove to be counterproductive to your efforts. Anger, love, shame, and frustration can easily come to the fore during such a charged meeting but you must keep them under wraps to give your loved one a chance to return back to normal life and sober living.
Halfway House Directory is the right way of finding halfway houses near you.  They have an exhaustive catalog of the best and well-maintained halfway homes for people suffering from addiction of various types. You can find a wide range of options here.