Technology
How Social Media Is Reshaping Customers Buying Behaviour?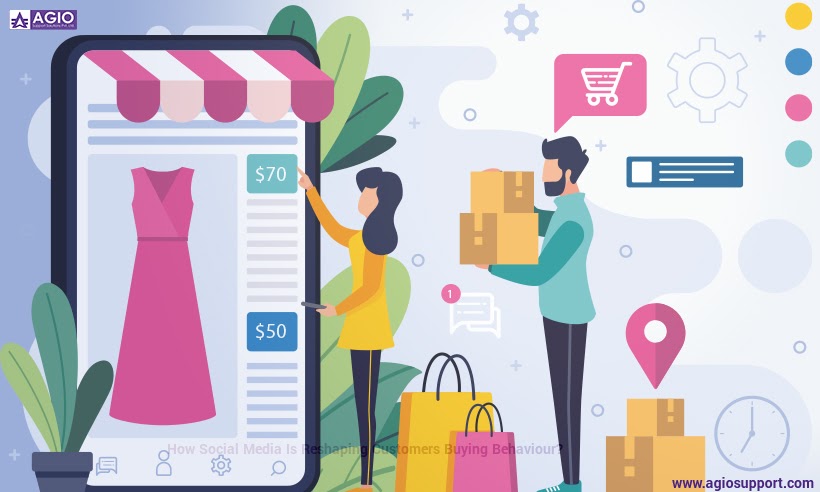 Whether you believe it or not, social media has flourishingly garnered a lot of attention over the years by changing the dynamics of the online world. Today, over 79 percent of the population uses social media. That makes it around 3.5 billion active social media users worldwide.
These statistics proved that it has actively become an integral part of every individual's life. As the world is continuously progressing day by day. With changes in technology, innovative methods, and marketing techniques. It is also greatly impacting social media marketing to the core. In this ever-changing digital space, businesses need to understand the changing consumers' behaviors and beliefs by offering social media marketing in India.
The year 2020 almost winds up, it is time for influential brands to create solid social media strategies to efficiently cope with this dramatic digital environment. Reinventing your existing campaigns can help you moving strongly with the consumer dynamics. Challenging market as well as navigate the operational challenges. It will drastically change the way businesses work by serving new-age customers differently, this upcoming year. In this blog, we will go through the positive impact of  marketing. In influencing the customers purchasing power in this compelling market:
Why Half of the Populations Worldwide Uses Social Media?
Do you know?-
In the world, there are more than 3.81 billion users that have used social media platforms in the year 2020 alone. Out of which, the users between the age of 18 to 29 actively uses major social media sites like Facebook, Instagram, Snapchat, WhatsApp, Pinterest, and the list continues.
Here are some of the reasons why that large number of population uses social media platforms:
stay connected with the family & friends

 seek information about particular products or services

gather valuable information about trending news

stay updated about current fashion trends, market share, politics, sports, and so on

share their opinion, feelings, feedback regarding any subject

meet and engage with new people
Besides the end-user, the brands and businesses are harnessing. The power of this to showcase their products or services in an unprecedented way.
How Social Media to Positively Impact Customers Behaviour?
The relationship between the customer and a business is always unpredictable and never static. The business should focus on creating a memorable experience for the end-user by this. In connotation with this, the brands can connect with their prospective clients or customers effortlessly by adopting the latest social media trends, modern tools, and advanced techniques.
To get started, here are some of the immediate actions. That businesses can take to continuously influence the consumers' behavior in the long-term:
Firstly, The business despite its shape, size, and nature of work should reinforce positive new beliefs to add more value to their services.

Secondly, With the constant changes in digital technology, the brands must keep updating their accounts to perfectly match the potential customer's needs and requirements.

Thirdly, In the same way, you need to create an effective client profile by considering relevant information such as age, gender, location, nationality, interest, etc. This will help you build a strong brand strategy that further results in creating a powerful clientele base.

It is all about engaging your customers by sharing posts, interesting videos, gifs, etc. earn their loyalty.

Every brand should focus on reaching the masses by sharing relevant blogs, articles, images, and more to increase your followers across all social media platforms.

To meet the evolving customer's expectations, you have to adapt advanced methodology. As well as new-age digital tools to create brand recognition.
Moreover, It has thrivingly changed over the years by productively connecting millions of users.
It is the perfect time for businesses to build a never-ending relationship.
With their prospects with a distinctive approach, unique perspectives, and creative ideas.
In order to meet the consumers' expectations, the brands can outsource reputed social media marketing companies like Agio Support. In conclusion, Agio is a fully-fledged company that cost-effectively for this. By partnering with Agio, the companies can take advantage of comprehensive social media marketing services like develop brand awareness, track social campaigns, competitor analysis, increase website awareness & conversions, and so on.
Thus, contact Agio now to build an exceptional online presence for your brand!