Real Estate
Most Famous localities for Buying Apartments in Karachi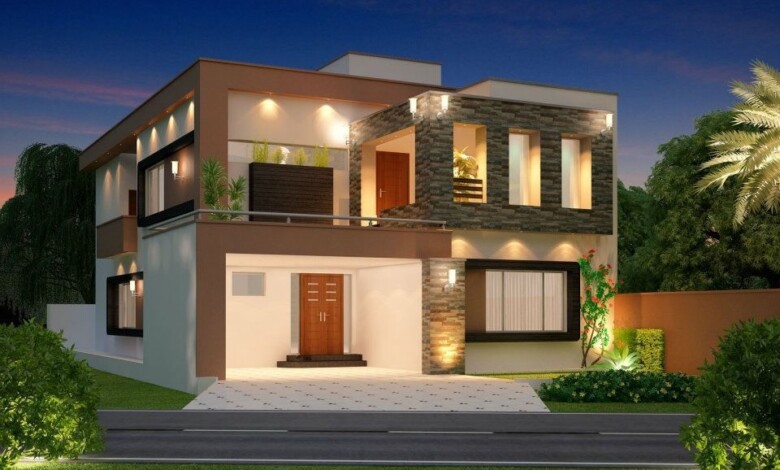 Over 19 million people live in Karachi, which covers an area of 3,782 km2. The metropolitan center is an amalgamation of linguistic, ethnic, and religious diversity, providing a unique cultural hub presenting numerous traditions, much like a striking pallet of many colors melting together. Karachi, commonly known as the "City of Lights," is one of Pakistan's major cities. It covers an area of 3782 square kilometers and has over 19 million people. Karachi is a unique cultural hub with a diverse range of customs due to the city's melting pot of races and languages. Not only that, but Karachi is home to two of Pakistan's largest seaports: the Port of Karachi and the Port of Bin Qasim. The city is critical in serving as the country's principal industrial and financial center, generating large revenue and contributing significantly to the nation's GDP. This town has a lot to give, including various attractions such as beaches with varying sands, farmhouses, and traditional bazaars. Karachi also boasts many high-end coffee shops and cafes with a wide range of flavors and delights. If you are one of the many people who are considering moving to Karachi shortly, we have compiled a list of the best neighborhoods in Karachi to invest in. Have you any interest to buy property in Rudn Enclave?
DHA
Defence Housing Authority Karachi is among the most affluent neighborhoods in the provincial capital, located within the Clifton Cantonment. The fast-expanding housing plan spans 20,000 acres of land and is divided into eight sections, making it one of Karachi's greatest investments. According to the modern town planning system, the Defence Housing Authority City Karachi (DCK) was introduced as Pakistan's "first sustainable, smart, and green city," according to the modern town planning system. It has an extensive transit network that is mapped to aid residents and huge market areas nearby, notable educational institutions, banks, mosques, and a specialized healthcare district of roughly 105 acres that will house renowned medical facilities. DCK is well connected to the main city and the Karachi-Hyderabad Motorway (M-9), which is located approximately 2.1 kilometers from the main gate, and Jinnah International Airport, which is about 25 minutes away via Shahrah-e-Faisal.
North Nazimabad 
North Nazimabad is a part of Karachi that best exemplifies it. It's as diverse as the metropolis of Karachi itself. The town of North Nazimabad has a variety of housing societies with various apartments and built houses. The city is divided into 20 separate blocks according to the present structure. North Nazimabad, from Block A to Block U, encompasses a major portion of Karachi. It is one of the most family-friendly areas and is home to several prestigious educational institutions. In North Nazimabad town, there are numerous schools, colleges, universities, and numerous complexes and parks. Not only that, but this neighborhood has a wide range of eateries and shopping complexes. Because of its well-planned road network, it is one of the best-built areas. The North Nazimabad region offers a variety of transportation options and one of Karachi's most well-known marketplaces, including the Hyderi store in Block A. Not only that but Hyderi's principal market is located in block H. you can book your favorite apartment in Kingdom Valle Islamabad.
Bahria Town
Bahria Town, which needs no introduction, has quickly become one of Karachi's most desirable residential districts. Bahria Town Karachi ranks fourth on our list of Karachi's most popular real estate areas, accounting for 7.6% of all property searches. The top three localities in Bahria Town that people are most interested in are Precinct 12, Bahria Paradise, and Bahria Sports City. Bahria Town Karachi features a variety of residences for sale, all with cutting-edge designs and sophisticated construction. In Bahria Town, a 125 sq yd house costs between PKR 41 lakh and PKR 1.25 crore. A 250 sq yd house is the second most common property type, with prices ranging between PKR 1 crore and PKR 3.25 crore. The price range of 500 sq yd residences in Bahria Town displays some fascinating variances for purchasers, starting at PKR 1.6 crore and rising to PKR 3.5 crore. Following in the footsteps of Karachi's lifestyle, Bahria Town offers a variety of apartment structures with various sorts of flats for sale. A two-bedroom flat for sale in Bahria Town starts at PKR 25 lakh and goes up to PKR 1 crore. People with larger families frequently choose a 3-bedroom flat in Bahria Town Karachi. Buyers can expect to pay between PKR 50 lakh to PKR 1.78 crore for it.
Find detail about Sigal Developments.
Conclusion
Karachi is a city totally worth living in, and if you can buy a plot or a house in any of the above neighborhoods, you will be able to live in a highly resident-friendly and viable environment. All three sites listed in this article provide distinct advantages to customers and are among Karachi's hottest selling places.
Author Bio
Ramza Zahra is a Karachi-based freelance content writer who uses her life experiences and curious nature to research and pen it down and make a living. Currently, she is working with Sigma Properties as an Snr. Content Writer.