Technology
Multilingual SEO Strategy for Voice Search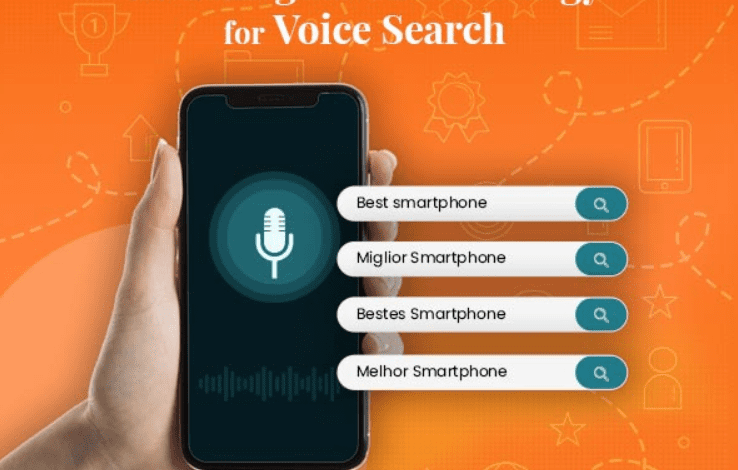 There's no denying that voice search is the future. While it is great news for end-users, website owners who cater to multi-lingual traffic may feel overwhelming. If you can relate to it, this blog is just for you. Today, we will explore some effective multilingual SEO strategies for voice search. That way, you can cater to a wide range of audience.
Before getting started, let's quickly analyze multilingual voice search.
What is Multilingual Voice Search?
Search engines like Google, Bing, and others are always eager to make search easier and enhance user experience. Towards this aim, they now attempt at letting people speak to them in their mother tongue and yield proper results. No longer do people have to speak in English to get their desired result. By far, Google recognizes 119 different languages on voice search (source: The Verge).
This, coupled with the increased popularity of voice assistants (which denotes that more people are conducting voice search), leads to an increased demand for multilingual SEO for voice search. According to an expert of digital marketing services: "It's not enough to optimize a website for voice search or multilingual search. It's important to combine the duo and optimize the site for multilingual voice searches."
What is Multilingual SEO for Voice Search?
Usually, while typing, we search with "best restaurant near me". But while using voice search, we say "what's the best restaurant to eat out?" And we can even speak the latter in our native language instead of English. Do you see the difference?
Below, we will outline some multilingual SEO strategies for voice searches.
Multilingual SEO for Voice Search – An Actionable Guide
Keyword research is the first step to any SEO strategy. Conduct thorough keyword research before initiating multilingual SEO for your site.
Now, you cannot simply translate a keyword or phrase into a different language. A keyword with a high search volume in one language may not have that volume when translated in a different language. Therefore, it's important to conduct independent keyword research.
We want to explore competitor analysis as an integral part of keyword research. Instead of simply translating a keyword, analyze a few companies that are doing well in the same niche in different countries where you want to cater to. From these, you can get an idea of which keywords are ideal for you.
Further, you can also get an idea regarding the content (including text, images, videos, etc.) your competitors are using.
We have said it before and we will say it again – voice search is incomplete without long-tail keywords. Commercial keywords are short in length but these are not usually spoken.
Let's take an example for a better understanding. Usually, we type "weather (location)" while searching for the weather forecast in a certain location. However, when it comes to voice search, we say "how is the weather now in (location)".
Therefore, make a list of long-tail keywords first, then analyze their search volume. Select the ones with increased search volume and optimize your site.
What's SEO without value content! For multilingual content, site owners often get tempted to translate standard content to other languages. But this is not at all recommended. Every language has idioms and unique expressions that a bot cannot comprehend. Therefore, it's better to engage native writers to create valuable and engaging content.
If your site has different versions for different languages, implementing Hreflang annotation is crucial. It enables the search engines to identify which web page to show to which visitor. For instance, you don't want English visitors to land on the Spanish version of the page. Hreflang will enable you to receive English visitors on the English page and Spanish people on the Spanish page.
Using an alternate tag informs the search engine about the different versions of the page created in different languages. It underlines that an alternate page of the pre-existing page is not a duplicate. Thus, it will prevent your site from being penalized.
The trend of multilinguistic search will only increase in the coming years. Similarly, voice search will also increase due to its enhanced convenience. If you seek to expand your business globally, consider engaging SEO services India or any place of your choice. The experts will optimize your site so that you can earn traffic from multiple locations through voice search.
We hope you have found the article useful. Feel free to share your thoughts with us.